DigitalOcean is a simple cloud hosting service, designed for developers.
In the summer of 2014, my previous startup fell on some tough times. We went through a difficult metamorphosis into what some call "Cockroach Mode" or "time to start working on a new portfolio."
My previous portfolio had a few faults I wanted to rectify. One of these was how long it took to load. It served huge images, a ton of CSS, and very little potential. It was also hosted on the cheapest service I could find.
I did some research and decided to host it on DigitalOcean. The experience of spinning up my own VPS and deploying my site was so much simpler than I thought it would be. I saw a lot of potential, but also a lot of room for improvement. I wanted to help. So I joined, and what an amazing ride it's been.
It's now been over two and a half years since I joined DigitalOcean as its first Product Designer. This is what it looked like when I started: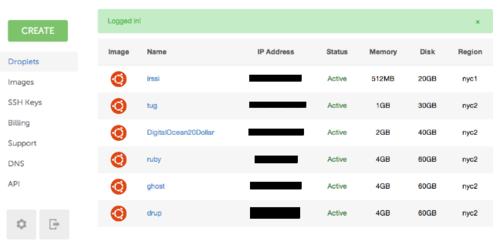 ---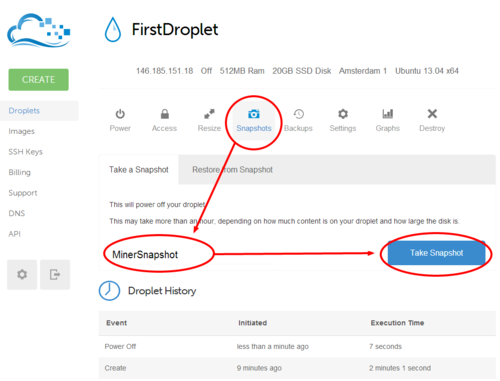 ---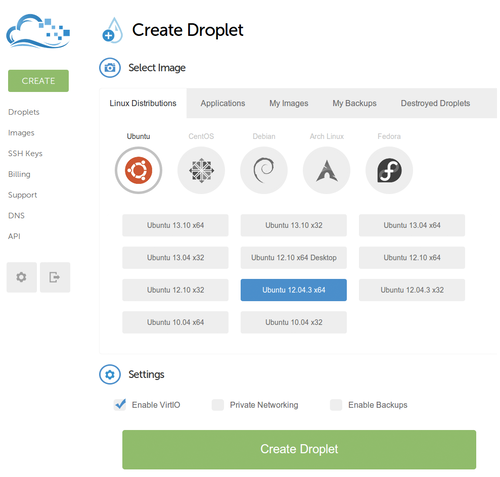 DigitalOcean circa 2014: Welcome to hierarchy hell.
The experience was relatively streamlined since there weren't many complex features. But there had never been much thought put into the flows, the visual hierarchy, or any of the design patterns throughout the system.
Since then, I've worked towards improving clarity, consistency, and aesthetics. I've led the Product Design team in maintaining that fledgling simplicity, even as the product has grown to include many new features of increasing complexity.
These are what those same pages look like today: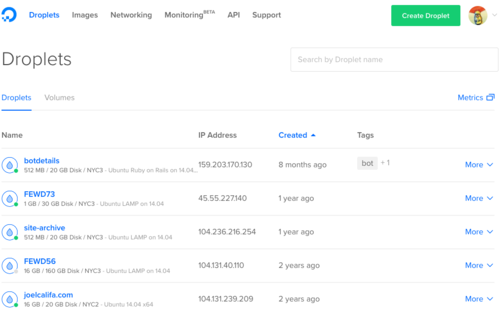 ---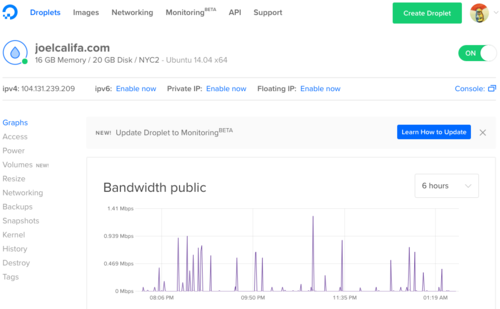 ---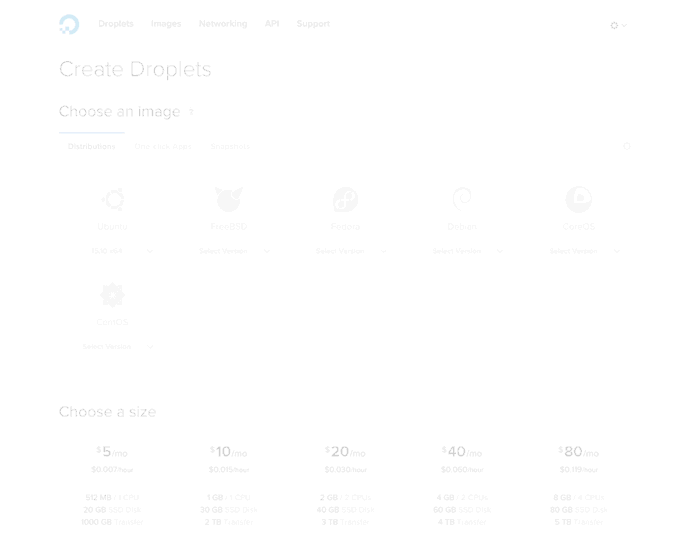 In a market with behemoths like AWS and Google Cloud, DigitalOcean has become known for our simple workflows and clean interfaces. Developers don't pick us for our features, but rather for the straight-forward experience.
Between those early designs and what DigitalOcean is today, there were countless iterations. Many successful and many failed projects. Heading up the team, I've touched virtually every design we've released, be it through vision, direction, collaboration, or regular critique—usually a combination of these.
Product Design is a team sport, and I've benefited from working with a team of incredibly talented and driven designers. That said, I'll dive into a select few projects that I've personally led over my time at DO.